My business: success and failure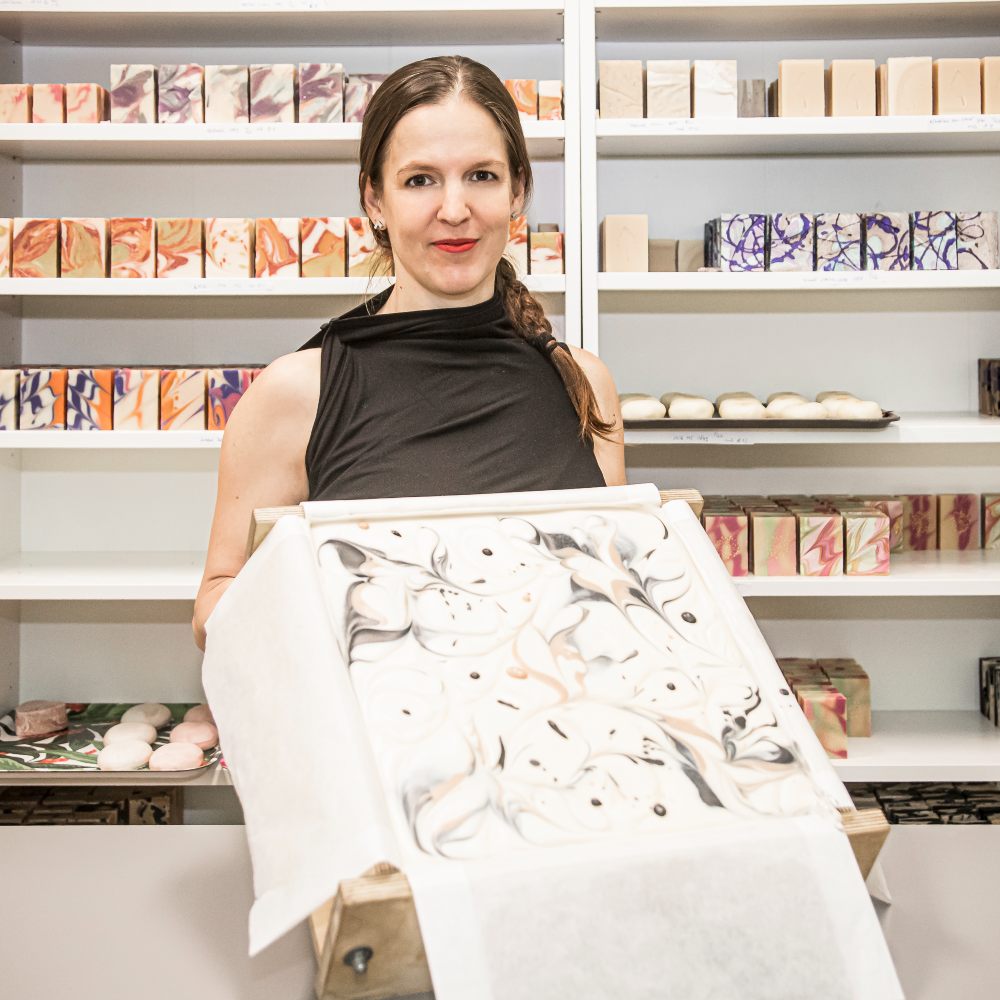 I have experienced success and failure in business. You can say it that way, but I see it a little differently. I write openly about how developments over the past year have ground us and how success and growth can change quickly. We went back a few years. I'm alone in the workshop again as before. Read what it gave me and how I take it.
BACK IN TIME
Huge news for me too. After years, I'm alone in the workshop again. Going back some 7-8 years. In short, the last year completely crushed us, and the turnovers were such that I couldn't keep the team together. Failure in business? Maybe so, but I don't see it that way. I say this humbly and matter-of-factly. It's just the way it is and life continues to be good.
I thought for a long time, how to actually write about it and whether to let people know about it at all? We live in a time when we mainly share our successes and beautiful things on social networks. And I understand why. We want to see it beautiful, to be pleased and to be inspired. But sometimes it's a trap. Not everything is rosy, not so nice things happen and they happen to all of us. And it's pretty cool to confirm that's totally normal, isn't it? So without whining or complaining, I'm just writing about how we've fallen from success over the past year.
WHEN IT WORKS
I started once alone, without finances and still in debt. Little by little, it did better every year. In the beginning, I worked simultaneously as a doctor in several positions, and my work was hindered by severe migraine attacks, which I used to have for more than half of each month. Over the years, I managed to build a company with 5 employees , which has been growing decently since 2019. The first major decline began in the fall of 2021, when there was still a wave of the Corona virus and the failure of Bohemia Energy. I already had my ass pulled back then, and I didn't know what was coming.
IT'S IN THE GROVE
Then the year 2022 began and we looked forward to spring, with the hope that the pandemic would be over. Well, we all know what happened in February. The war in Ukraine started and our orders dropped completely. It's been a struggle ever since. The e-shop, which accounted for 80% of our turnover, fell to a third. A couple of subscribers quit. The material and packaging became more expensive, but we could not fully reflect the costs in the prices. Customers started to buy more at discounts, which I completely understand. We were able to pull the turnover to 2/3 of what we needed. But even that was not enough to tighten the traffic comfortably.
The irony was that we had just completed the necessary changes for growth - moving to a larger office, new modern web design, new packaging from a graphic artist, professional photos and advertising. Until then, I did all this by myself. We also returned to making soaps in smaller batches, and thus to prettier designs. As a bonus, in the fall we won the Entrepreneur and Heartmaker of the Year award in the South Bohemian Region . Still, Christmas sales were half of previous years.
I asked if we had somehow disappointed the customers and what we could improve. Or new products have appeared on the market, and ours is no longer of such interest. Or I don't share information and experiences much, which I know is harmful, but that's just the way it is. Also, everything has become very professionalized, and my somewhat amateurish approach, which from the beginning came "out of necessity", is simply not enough anymore.
I wanted to keep the team for a long time. The team played is above all else and the girls were great. It is also specific in our field that there are no trained people on the market, and training in production takes two years. In addition, when a person dissolves a team, it is the end of bigger orders and growth for a time, and that we had several to fall. That's why I held on as long as I could. But this year he decided and I cut it. Since January, our sales have fallen even more than last year, now by a third. And so I disbanded the team.
AND WHAT'S NEXT?
Now it's been three weeks since I've been alone in the workshop again. I'm quite enjoying it. Years later, I produce and create my own products and send them to customers myself. It can be a whole lot more personal. And I've already come up with a few novelties. And a clear head.
I don't know if I'll stick with it now. There is also the possibility that I will move somewhere further, into another field. It attracts me a lot, because the cosmetics market seems terribly oversaturated and it makes no sense to me to produce more and more products. On the other hand, I still enjoy it. I know how many people like our products and how they help them, which makes me happy. I have always tried to produce what is not on the market, or what we can do in a special and different way - mainly functional things for hard workers , minimalists, people who don't care much about cosmetics otherwise. Which is exactly me, by the way. And also our typical artisan soaps with a design that is different every time. Soap as the basis of care, and at the same time a nice author's item.
So for now we stay - actually I stay. Perhaps you can say that it is a failure in business. But I'm happy with what we managed. We worked in a great team and hopefully it gave everyone something. Thanks girls! We have a number of satisfied customers and we built the company gradually without investments. I gained a lot of experience and experienced some nice adventurous years. So all good for me.
Thank you to all customers for your patronage! I'm going further and I want to offer top products and top service. I will be glad if they make you happy. Write me what you would like, what I can improve or what you are missing.
I would also like to hear your business experience. Maybe you have something similar? Have you experienced business failure? Have you had to reduce traffic or change your approach? Or are you doing well these days?
Have fun and write!
From the Bar health workshop
Moving reminder - December 2021:
---
11 comments