WE LOVE IT, WE'VE BEEN HERE SINCE 2013
Sale
Over 2500 customer reviews, over 60 products
SATISFACTION GUARANTEE
We believe in our products and use them ourselves. Try them on and if you're not happy with them, we'll give you your money back.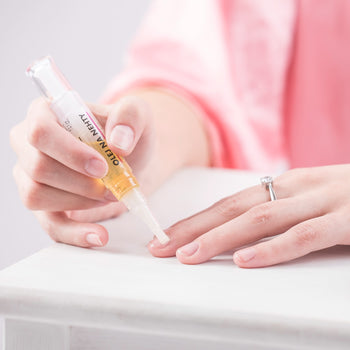 REFUND TERMS
- Valid for the first order of the given product
- 30 days from the order
- We will refund you up to a maximum of 3 products
Write us!
Bara and team Nikko B.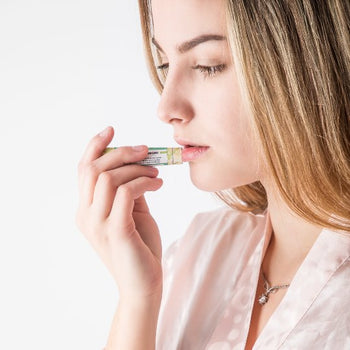 10 REASONS TO USE OUR COSMETICS
NATURAL COSMETICS FOR THOSE WHO LOVE LIFE, TOUCHES, SCENTS AND UNUSUAL EXPERIENCES. JUST LIKE US
1) COSMETICS DEVELOPED BY A DOCTOR. Economical, functional, made with knowledge of the human body and possible problems.
When developing products, I use my knowledge of chemistry and the human body. As a doctor, I like to have an exact approach and at the same time use my intuition and experience. The result is gentle products that also care for sensitive skin.
2) OVER 2500 POSITIVE REVIEWS. Good products promote themselves.
We appreciate the fact that over the years we have acquired the most customers based on personal recommendations. Customers often return and buy our cosmetics also as gifts for their loved ones and acquaintances.
3) QUALITY AT A REASONABLE PRICE. We are happy if you can enjoy our products regularly.
The prices of our cosmetics are higher mainly because of the handwork, but also because of the premium ingredients. Our goal is to keep product prices relatively low considering their quality and features. We don't want them to be exceptional care or end up on display on a shelf. We often hear that our soaps are too beautiful to use. On the contrary, we say that beautiful things should be used above all. After all, we are only here for a moment and life is worth it!
4) FAST DELIVERY, SATISFACTION GUARANTEE, GIFT WITH EVERY ORDER. Thank you.
Your satisfaction is our priority. We've grown thanks to you customers, we wouldn't be here without your support.
5) PRACTICAL MULTI-PURPOSE PRODUCTS that you will love so much that they will become your companions.
Our goal is maximally functional and practical products that you use every day. We solve common problems such as long-term dried skin from work and sports, weathered face in the cold, bunions or hard heels. We love multipurpose products. We don't want to roll an infinity of different products onto the market. We don't think it's necessary to use a ton of cosmetics, but just have a few favorite pieces. We have soap for the biggest minimalists. Or in combination with Horal or Rest Bar.
6) BODY WASHING IS THE BASIS OF CARE and we have a complete range. Skin appreciates quality soap.
If I had to use only one cosmetic product, it would definitely be soap. Few people realize how amazing it is. Quality cleaning is the most important thing for the health of the skin, and it is often enough. Our soaps are also a fragrant delight for the soul, ideal gifts. We have a complete range of products to wash and clean everything from hair to heels. Choose!
7) WE WILL ADVISE YOU WITH THE SELECTION. We like to tell everything about the products, including possible disadvantages.
We don't hide anything and we are straightforward. We know that everyone is comfortable with something different and there is no ideal solution. Many ingredients can cause allergies or irritation. And even natural ingredients. We offer cosmetics, not medicines. Expect improvement of skin or hair, not treatment of diseases or internal causes.
8) SIMPLE ECO PACKAGING. Czech boxes made of 100% recycled material, maximum ecological paper.
Packaging is disposable and is thrown away or recycled. We choose them so that they are practical, protect the product, and you don't regret throwing them away. We use paper packaging wherever possible. Our boxes are made in the Czech Republic. Most are 100% recycled. It is the most ecological paper on the market. But we also sell without packaging. The soaps come to you packed only in a paper bag with the batch number and expiration date.
9) RAW MATERIALS PREFERRED FROM THE CZECH REPUBLIC AND EUROPE. Without palm oil. Caring cosmetics mostly vegan.
We think about the origin of raw materials and the impact on the environment so that it makes sense. All our products are palm oil free. We have mostly vegan care cosmetics. We use Czech organic lard in our soaps, which is local, so we use the farm's surplus, and it gives the soaps great properties. We work with local suppliers and farmers. Where possible, we use raw materials from the Czech Republic and Europe.
10) WE OFFER THE BEST WE CAN MAKE. We use our cosmetics ourselves.
We develop products that are missing on the market, or we feel that we can develop a quality and somewhat better alternative. We often receive news tips from customers. We develop more complex multi-component products that you cannot make at home. Each raw material has its own clear function. Together they form the most perfect product we can make. We adjust not only the effect, but also the softness, softness, feeling on the skin. Development sometimes takes up to 2 years.
ON OUR BLOG YOU WILL FIND THE COMPOSITION OF COSMETICS AND INTERESTING INFORMATION FROM PRODUCTION
Development, funny moments from production and the joys and sorrows of business
I have experienced success and failure in business. You can say it that way, but I see it a little differently. I write openly about how developments over the past year have ground us and how success and growth can change quickly. We went back a few years. I'm alone in the workshop again as before. Read what it gave me and how I take it.
Read more
What is natural soap made of, how does it actually work and why do most people enjoy making soap? You might be surprised that it only takes two ingredients to make.
Read more