COME AND SEE US
Courses
For schools, groups and individuals
SOAP-MAKING COURSES FOR GROUPS
TEAMBUILDING FOR COMPANIES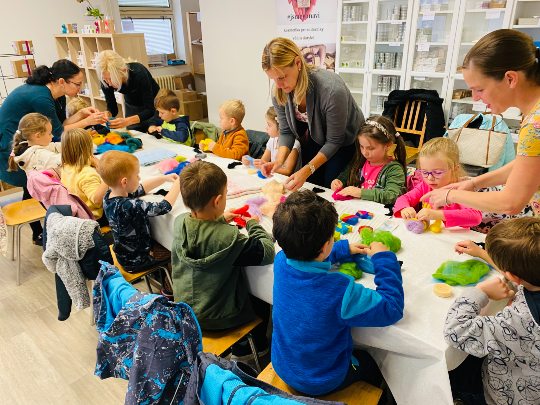 Excursions for groups
Come and see our production! We will show you behind the scenes, production procedures and the origin of the product from raw materials to the customer.
We have prepared both an explanation and a practical part for school excursions. In the practical part, there are options for art workshops (for kindergartens and 1st grade of elementary school), chemistry exercises on the topic of pH (2nd grade of elementary school, secondary schools), fragrance workshop (kindergartens, 1st grade of elementary school), or for economic schools workshop on product pricing and processes in a small company.
For companies and groups, we offer a course/workshop on soap making. It is an interesting form of creation, where both an exact approach and creativity are applied. Most people enjoy it. Duration approximately 3 hours.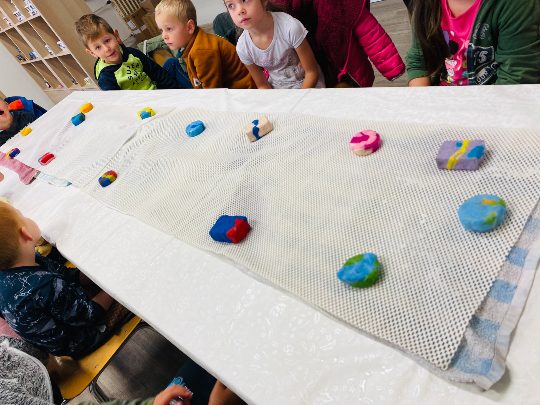 Courses
FOR KINDERGARTEN AND SCHOOLS - INTERPRETATION AND PRACTICAL PART
What is soap + art workshop , fragrant workshop (for kindergartens and 1st grade of elementary school)
Chemistry (pH, composition of cosmetics, detergents, soap production technology) + chemistry exercise on the topic of pH + possible art workshop (2nd grade of elementary school, high school)
Small business economics , processes + product pricing workshop
SOAP-MAKING COURSES FOR BEGINNERS
Production of natural soap from oils. Such soap is gentle and suitable for the whole body. Everyone makes over 0.5 kg of soap with their own scent, which they take home. The courses are suitable for adults. Course price: CZK 1,800/person. The course lasts 3-4 hours.
We organize courses for groups of at least 5 people, contact us to arrange a date.
FOR COMPANIES AND GROUPS - SOAP-MAKING WORKSHOP
An interesting form of creation, in which both an exact approach and creativity and the ability to make decisions are applied.
As part of team-building, everyone can do one part or share information with each other.
Duration approximately 3-4 hours.
We will be happy to supplement the workshop with an excursion with an explanation and discussion on various topics from the fields of cosmetics, chemistry, and small business.
CREATIVE WORKSHOP: FABRICATION OF FELT SOAP WITH A NEEDLED MOTIF
A comfortable and relaxing moment, total disconnection of the head. Duration around an hour. Price: CZK 250/person. We are preparing dates, or write.
EXCURSIONS TO PRODUCTION FOR GROUPS
Excursion with demonstration of soap production : CZK 120/person, duration 40-60 minutes
Excursion connected with a soap-making course : CZK 1,900/person, duration 3-4 hours
Excursion connected with the workshop making felt soaps with a pierced motif: CZK 350/person
We will agree on the date of the excursion in advance, contact us.
WE ARE LOOKING FORWARD TO SEEING YOU IN OUR WORKSHOP!